About Us
About The Company

Established in 1987 by Greg Davis and Mark Myers, New Leaf Florist consistently provides its customers with a wide variety of premium flowers and foliage from growers locally and around the world.
Creative Director, Greg Davis' mission from the beginning has been to keep the latest cutting-edge floral design styles and looks at the forefront of New Leaf Florist.
Residential and commercial services include weekly or monthly fresh floral arrangements as well as permanent silks and accessories to enhance interior designs, as well as holiday décor design and installation.
The 2500 square foot showroom features a beautiful selection of vases, ceramics, candles, indoor and outdoor accent pieces as well as original artwork by local artists.
New Leaf Florist is one of Oklahoma City's premiere wedding and event design firms. Our design staff has over 152 years of combined experience to plan all your events including the wedding of your dreams. We have one of the largest event rental collections in the metro area. This award winning team continues to expand their expertise and talents by attending floral seminars and workshops nationwide.
New Leaf Florist offers daily deliveries in the metro area including North and South Oklahoma City, Moore, Norman, Midwest City, Del City, Yukon, Mustang, Nichols Hills, and Edmond. We also wire out flowers around the world. Wherever you need flowers sent we will take care of it with special attention to the smallest details.
New Leaf Florist can provide for any special needs or occasions that may arise in your home, office or life.
New Leaf Florist
2500 N May Ave
Oklahoma City, OK 73107
---
Store Hours:*
*Midtown Location
Monday - Friday 9:00 am to 5:30 pm
Saturday - 10:00 am to 2:00 pm
Closed Sundays

Casady Square Location
Monday - Friday 9:00 am to 5:30 pm
Saturday 10:00 am to 2:00 pm
Closed Sundays

To help assure on-time delivery during the busy holiday season, place your order at least 5 days prior to the following major holidays: Thanksgiving Day, Christmas Day, New Year's Day, Valentine's Day, Easter, Administrative Professionals Week, Mother's Day, Memorial Day, Father's Day, Independence Day and Labor Day.

Our shop will always be closed on the following holidays: New Year's Day, Memorial Day weekend, Independence Day, Labor Day weekend, Thanksgiving Day, and Christmas Day. We close at noon on Christmas Eve and New Year's Eve.
Contact Information
If you have any questions or need more information, please contact us directly at (800)326-4029. We're always here to serve you and make your flower-sending experience a pleasure.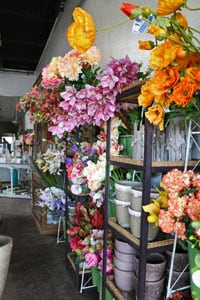 9221 N Penn Place
Casady Square
Oklahoma City, OK 73120
405-840-LEAF (5323)

2500 N May Ave
Oklahoma City, OK 73107
(405) 842-2444
(800) 326-4029
Areas Served
Our shop serves the following areas in Oklahoma: North and South Oklahoma City, Moore, Norman, Midwest City, Del City, Yukon, Mustang, Nichols Hills, and Edmond. There is an extra charge for Edmond and Norman..
We also deliver to the following facilities
Alterra Clare Bridge
Alvira Heights Manor
Amberwood Nursing Ctr
Amberwood Skill Unit
Andrews Square
Apria Healthcare
Arbor House Assisted Living
Autumn House Svc Coordinator
Baggerley Funeral Homes
Baggerley Memorial Chapel
Baptist Retirement Ctr
Belevue Northwest Nursing Ctr
Bentley Manor Nursing Ctr
Bill Eisenhour Funeral Home
Bone & Joint Hospital
Brighton Gardens
Buchanan Funeral Service
Candle Lake Senior Ctr
Canterbury Health Ctr
Caregiver Solutions Adult Day
Carestone Assisted Living
Caskets Inc & Johnson Funeral
Cedar Ridge Hospital
Central Oklahoma Christian Hm
Champion Women's Hlth Spec.
Chapel Hill Funeral Home/Mem
Classen Senior Ctr
Colonial Manor Nursing Home
Community Hospital
Crystal Place
Danforth Senior Ctr
Deaconess Hospital
Deaconess Pregnancy & Adoption
Deaconess Wound Care
Demuth Funeral Home
Edwards Redeemer Nursing Ctr
Emerald Square
Epworth Villa
Fallon Mortuary Services Inc
Ford Funeral Services
Fountains At Canterbury
Gardens At Reding Apts
Grace Living Ctr
Guardian Funeral Homes
Hahn-Cook/Street & Draper Fune
Health System Inc
Hearthstone At Quail Springs
Hefner Mansions Retirement Ctr
Help For The Caregivers
Heritage Funeral Home
High Pointe
HillCrest Health Ctr
Hillcrest Senior Ctr
Home Health Private Duty Inc
Howard Harris Funeral Services
Hunter Funeral Home
Integrated Health Svc
Integris Baptist Medical Ctr
Integris Southwest Medical
Jeltz Senior Ctr
Kindred Hospital - OKC
Kindred Hospital - OKC South
Lakes
Lakes Assisted Living
Lakeside Women's Hospital
London Square Village Apts Inc
Manor Care Health Svc
Mansion At Waterford
Mc Bride Clinic Inc
Mc Guire Plaza
McBride Orthopedic Hospital
McKay-Davis Funeral Home
Memorial Park Cemetery
Mercy Hospital Oklahoma City
Midwest Rehab Medicine
Midwifery Health Practitioners
Northwest Nursing Ctr
Northwest Surgery Hospital
Noval Senior Care
Oakridge Village
OKC Mortuary Svc
Oklahoma Custom Memorials
Oklahoma Heart Hospital
Oklahoma Heart Hospital-South
Oklahoma Spine Hospital
Oklahoma Surgery & Urology Ctr
OneCore Health
OU Medical Ctr
OU Physicians Child Study
Paylor Family Funeral Care
Pollard Funeral Home
Presbyterian Hospital
Quail Ridge
Reding Senior Ctr
Resthaven Funeral Home
Rolfe Funeral Home
Rose Hill Burial Park
Select Specialty Hospital
Shartel Towers
Shepherd Manor Retirement Ctr
Shiloh Manor
Skyview Nursing Ctr
Smith & Kernke Funeral Homes
Smith & Kernke Funeral Homes &
Sommerset Assisted Living Res
South Chapel Funeral Home
South Park East
South Park Health Care Ctr
Southern Oaks Nursing Ctr
Southwest Medical Ctr
Southwestern Convalescent Mnr
Southwood's Apartments
St Ann Retirement Ctr
St Anns Home
St Anthony Heart Hospital
St Anthony Hospital
Statesman Club
Sterling House
Sunny Lane Cemetery
Sunny Lane Funeral Home
Superbia Retirement Village
Surgical Hospital-Oklahoma
Susanna Wesley Ctr At Epworth
Sweetbriar Nursing Ctr
Temple & Sons Funeral Director
The Children's Hospital
Towers Apartments
Trinity Gardens
University Hospital
US Veterans Medical Ctr
VA Medical Ctr
Valir Rehabilitation Hospital
Villa Insenbart
Village On The Park
Vineyard Cottage
Vondel L Smith & Son Mortuary
Vondel L. Smith & Sons Mortuar
Walnut Gardens Suites
Wellington At Oklahoma City
Wesley Village Retirement
Westminster Manor
Will Rogers Courts
Windsor Hills Nursing Ctr
Woodcrest Apartments
Specialty Services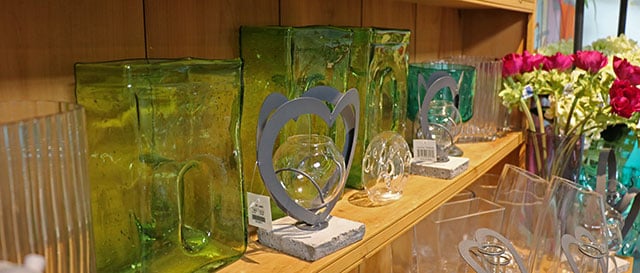 We specialize in the following services:
Events and Weddings
Large inventory of fresh flowers
Tropicals
Plants
European/dish gardens
Contemporary and traditional arrangements
High-style floral arrangements
Silk arrangements
Dried floral arrangements
Weddings
Funeral designs
Extensive gift line
Gourmet and fruit baskets
Gift baskets
Greeting cards
Candles
Payment Options
We accept the following payment methods:

Visa
MasterCard
Discover/NOVUS
American Express
Will Call In
Delivery Policy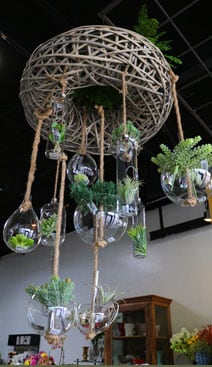 A local delivery fee of $12.00 will be added to each order, for each address. (For deliveries outside our local delivery area, this fee may vary.)

U.S. orders must be received before 12:00 noon in the recipient's time zone to assure same-day delivery. Orders received after that time will be delivered the following day.

For deliveries outside of the OKC Metro area, please call (800) 326-4029 or (405) 842-2444 and place the order directly with us.

We will do our best to accommodate deliveries at specific times of day, but we cannot guarantee it.

We are unable to make deliveries on Sundays. Deliveries requested on this day will be delivered the following business day.

Delivery of orders to rural route addresses or cemeteries cannot be guaranteed.

We will be happy to accept your international orders if you call our shop directly. We are unable to accept international orders over the Internet.
Substitution Policy
Occasionally, substitutions may be necessary to create your bouquet due to the availability of certain flowers in various parts of the country. Care is taken to maintain the style, theme and color scheme of the arrangement, using flowers of equal value. Additionally, the substitution of certain keepsake items may be necessary due to increased demand, especially during major holidays. In single-flower arrangements, such as an all rose bouquet, or orchids, we will make every attempt to match the flower type, but may substitute with another color.
Privacy Policy
This privacy statement has been created in order to demonstrate our firm commitment to protecting customer privacy.

Information We Collect

If you open an account on our site or make a purchase, we need your contact information including your name, e-mail address and mailing address to complete your transaction.

When you visit our website, we also collect some basic information that does not identify individual users. We use this information to determine our users demographics and interests, so that we can better understand and serve our users.

"Cookies"

Cookies are small files which store certain information about your activity on the website and are stored on your computers hard drive. Our cookies do not contain any personally identifying information. We use cookies to let us know that you are a prior customer, so that you dont have to reenter information you gave us on your prior visits. Most web browsers automatically accept cookies, but most allow you to instruct your browser to prevent the use of cookies. However, if you disable cookies, you will not be able to use certain features of this website.

Our Use and Disclosure of Your Information

When opening an account or making a purchase, you have an opportunity to opt-in or opt-out from receiving emails from us. If you opt-in to receive information from us, we may use your purchase history, contact information and other registration information to provide you with more relevant information and email content. We may send emails to our users regarding changes in our services or other information we believe will be of interest to our users. If you prefer not to receive these emails, you can send us an email with the subject line no emails or reply to our email with the subject line no emails.

If you send us personal correspondence, such as emails or letters, or if other users or third parties send us correspondence about your activities on our site, we may collect such information. We may use that information and other information that we obtain from your use of our site to resolve disputes, troubleshoot problems and enforce our agreement for Terms of Use.

We may share aggregate statistics about our sales, traffic patterns and related site information with other businesses, but these statistics will include no personally identifying information.

We may share your information with Teleflora and other reputable vendors for the purpose of sending out special offers via email and/ or in connection with the services provided by our site such as the delivery of flowers. Your information will not be shared for any other purpose and will be kept secured.

We cannot ensure that all of your private communications and other personally identifiable information will never be disclosed in ways not otherwise described in this Privacy Statement. For example, we may be required to disclose information to the government or third parties under certain circumstances, or third parties may unlawfully intercept or access transmissions or private communications. We can (and you authorize us to) disclose any information about you to law enforcement or other government officials as we, in our sole discretion, believe necessary or appropriate in connection with an investigation of fraud, intellectual property infringements, or other activity that may be illegal or may expose us to legal liability.

Security

This site has security measures in place to protect the loss, misuse and alteration of the information under our control.

All user credit card information is securely communicated using secure socket layer (SSL) software, which is the industry standard and among the best software available for secure commerce transactions.

All user information stored on our server is stored in an encrypted format. Notwithstanding these efforts, we caution you that perfect security does not exist on the Internet.

Linked Sites

If this site contains any links to other websites, we are not responsible for the privacy practices or the content of such websites.

Changes to Privacy Statement; Consent

We may update this Privacy Statement from time to time. You should check this page periodically for changes. By using our site, you consent to the collection and use of your information by us as described in this Privacy Statement.

Questions and Comments

We welcome your questions and comments about this Privacy Statement.